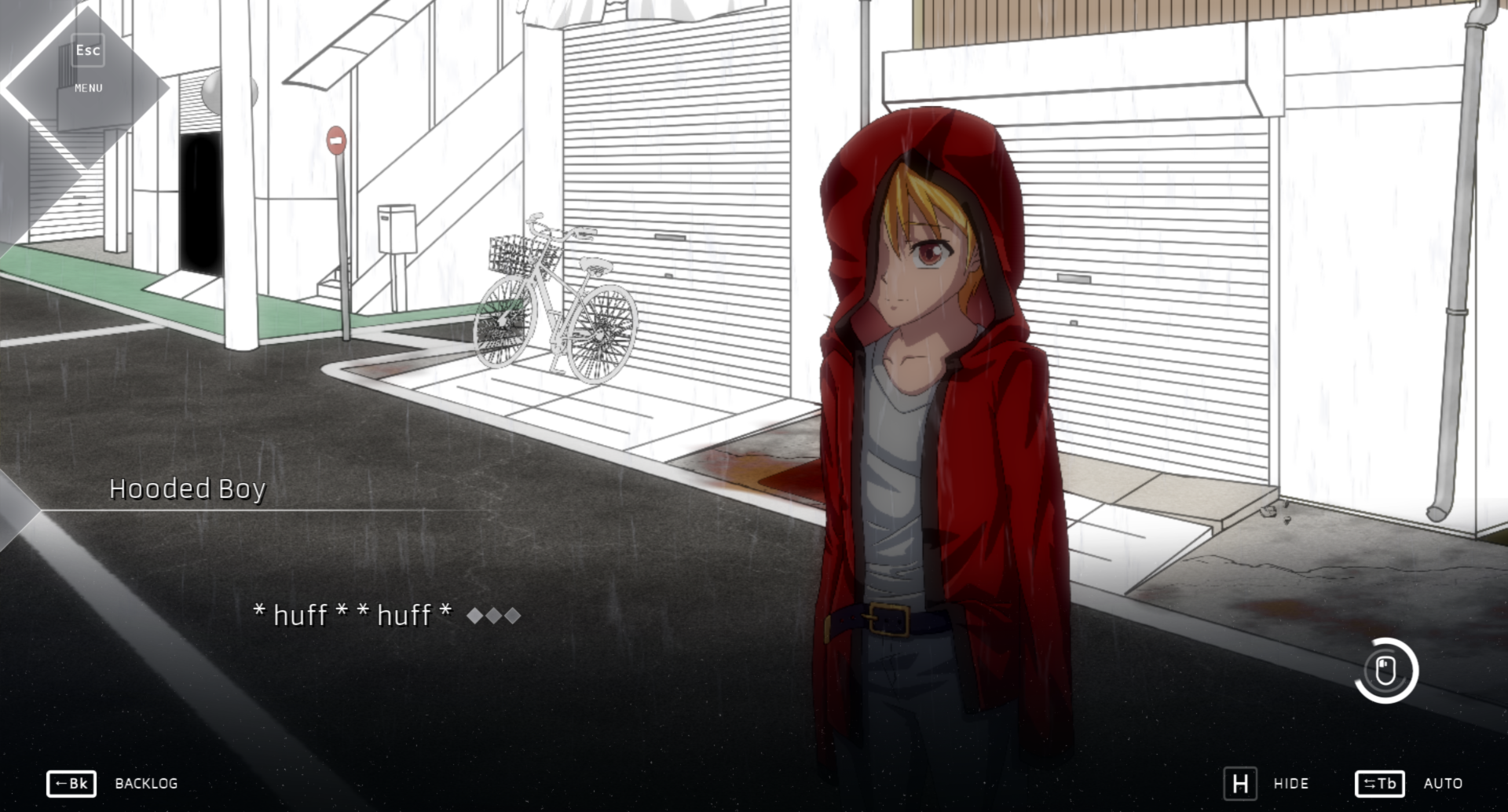 Hello, world! Lucas Chasteen here, author and developer of Yugure no Kagami ZERO and the VNgen visual novel engine it runs on.
As I write this, it'd hard to believe we're sitting at the tail-end of the first quarter of 2019. March was both an impossibly fast, and impossibly full month that will undoubtedly go on to set the course for the rest of the year in a big, big way. I mean that both personally and professionally, as any of you on Patreon are already aware. More on that in the future if need be, but for now, a lot is happening on the Yugure no Kagami ZERO front that you'll definitely want to see!
And this time, I really mean you can actually see it.
Characters are the heart and soul of any story, but especially Yugure no Kagami. Both ZERO and its parent, The Mirror of Dusk, tell one tale—one twisted across space and time, but a single story nonetheless, with unlikely heroes and villains alike. Bringing them to life is Indonesian artist Satya Rizqy, who previously created the characters seen in ZERO's logo. After seeing his work there (and his work outside XGASOFT), I knew Satya's touch would be perfect for the rest of the game. Thankfully, he obliged, and the results clearly speak for themselves.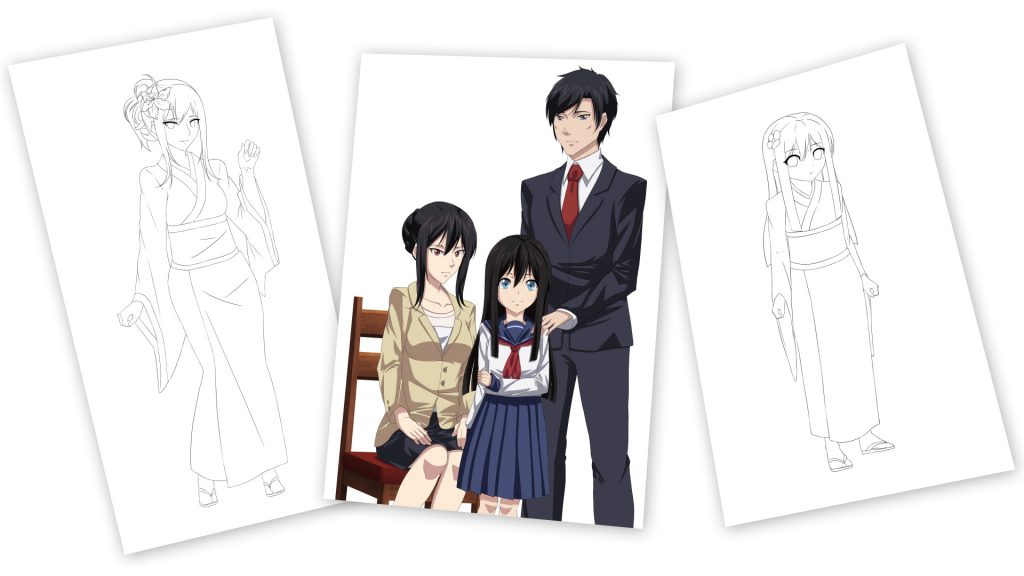 Despite being a duology of short stories, ZERO features well over 100 individual pieces of art across characters, backgrounds, and special effects, so much work still remains. Still, art is one of the only obstacles left in ZERO's path, and it's very exciting to see it all coming together.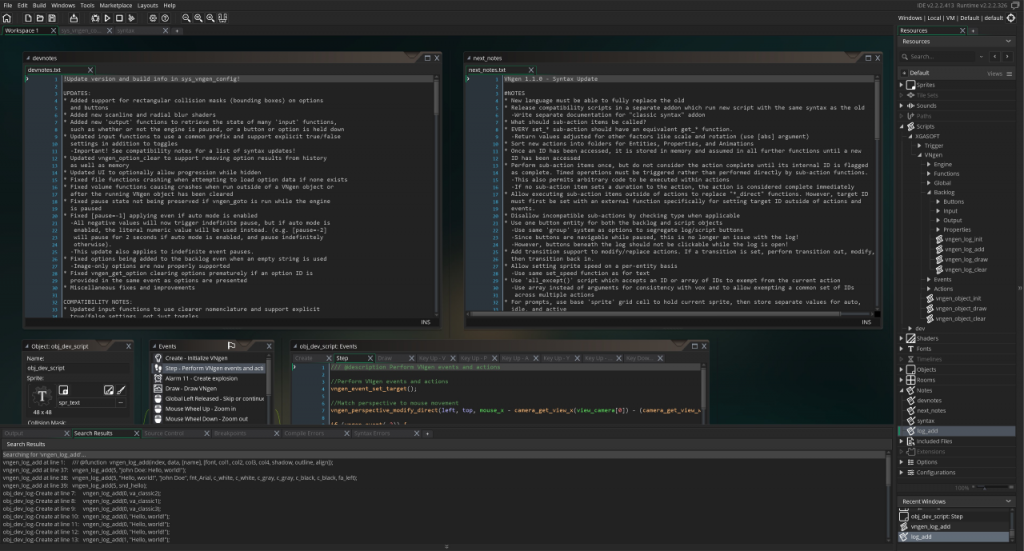 Speaking of coming together, March has also been a big month for Vngen on its march to version 1.1.0. As mentioned last time, the 1.0.7 update was greatly delayed due to technical difficulties with the GameMaker Studio Marketplace—issues which still have yet to be solved, but can at least be worked around in the meantime. Armed with this temporary solution, development on version 1.0.8 has progressed rapidly through close collaboration and feedback with VNgen users.
Version 1.1.0 will be a major overhaul of VNgen's scripting syntax, which requires an equal amount of internal restructuring to further optimize the engine and give users direct access to as many of its features as possible. 1.0.8 is already bringing many of these changes to light, both internal and external. On top of the usual slew of bug fixes and feature additions, users of 1.0.8 will be able to access and manipulate essential engine behaviors through a new "do/is" syntax. This replaces many existing functions with a consistent nomenclature that more clearly expresses what each function does, as well as provides many new functions to detect what each function is doing at any given time.
Earlier versions of VNgen have always aimed to replicate standard GameMaker syntax as closely as possible, but what this gained in familiarity was often lost in usability. Reimagining what VNgen syntax should be regardless of existing conventions has been a long process, and will undoubtedly bring with it a bit of a learning curve, but I'm very excited to start putting it into users' hands. Here's to a simpler, more powerful VNgen coming soon to a digital marketplace near you!

You might hear it from me often, but XGASOFT stands for International Game Arts. That emphasis on 'international' simply cannot be overstated. Whether in direct participation of game production or feedback on middleware, thanks for being a part of XGASOFT's story!