SUPPORT DEVELOPMENT ON PATREON
Patreon is a service designed to give creators a platform to connect with and reward their communities in exchange for monthly support.
When you become XGASOFT's patron, you'll instantly unlock discounts on tons of great content, or even receive full games for free on release–yours to keep forever as our way of saying thanks.
LIKE WHAT YOU SEE? THEN CREATE IT!

X1 is the developer initiative of XGASOFT, dedicated to providing quality middleware and a platform for in-depth documentation, troubleshooting, and more.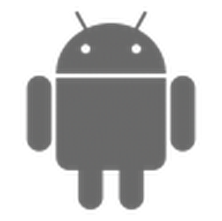 Create content using the same tools as XGASOFT, running on engines and platforms you're already familiar with.
AWESOME!
Works like a charm for GMS2 by Retro Compatibility. Had some issues like the demo room not playing, but the publisher instructed me to just re import the project, and it worked. Really awesome engine, worth every peny, lots of documentation and clean commented code. Will save billions of my time!

Absolutely brilliant + great support
This is about the third dialogue plugin I've tried and definitely the last I'll need to.
It's a great piece of kit, and even a beginner like me got it up and running for rpg style dialogue boxes with choices that pop up above the character's head (admittedly with a little help from the friendly and responsive support).

A serious piece of asset!
I rarely leave reviews for any product. In fact, this is my first here, and I just HAD to take the time to give some honest feedback.
This is the best asset I've purchased or downloaded on the Marketplace. Not only is it a very featured code base, it's extremely easy to implement and well-documented. On top of all that, the support is professional and top-notch. The complete package, truly deserving of a full 5 stars.

Easy beyond belief
I was sitting down to build out a prototype for a presentation and thought I might go with the standard out-of-box look and feel of a splash and studio screen. Well, this coupled with my graphics made it look so professional.
It took literally 20 minutes if that to get it setup.
Thanks!

Clean and classy.
Easy installation, even into a busy project with tons of disparate assets. Works as advertised. Quality product all around!